Uncle Milton: Star Wars Science
Gearing up for the Star Wars Force Friday Event, Uncle Milton wanted to give a new face to an old website in order to revamp some of their greatest products. After initially designing Uncle Milton's Star Wars Science in 2009, I was excited to play a part in the re-branding process. I designed the home and secondary pages while Uncle Milton's partner company handled development.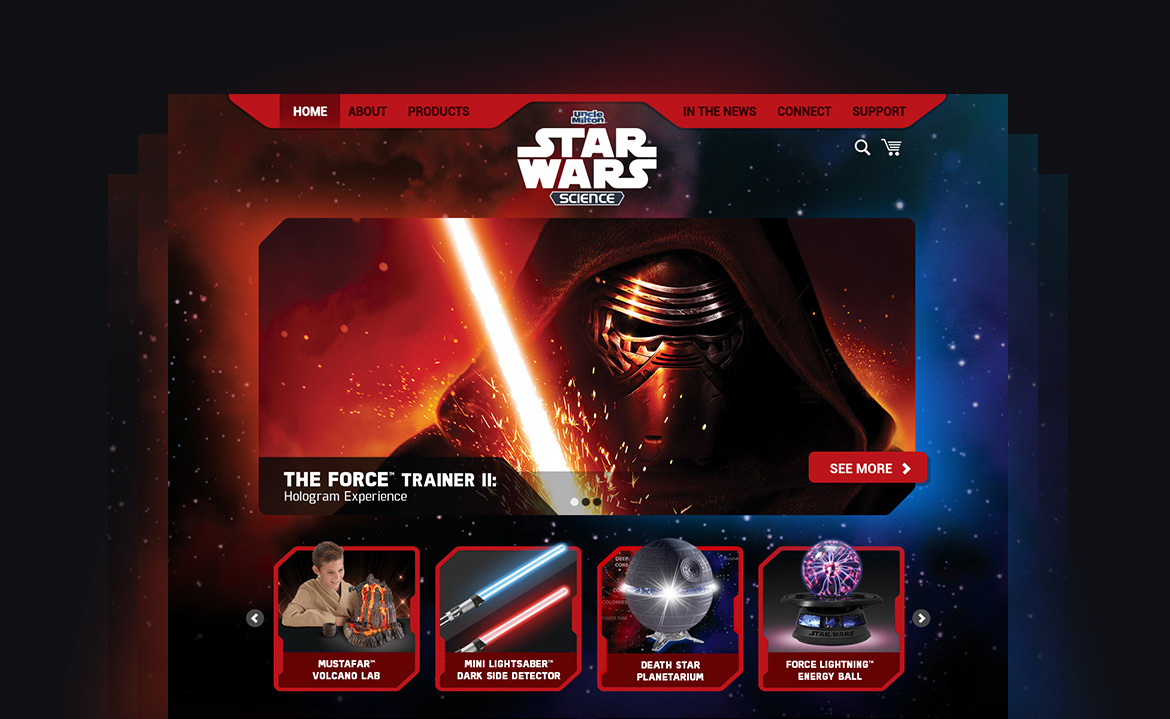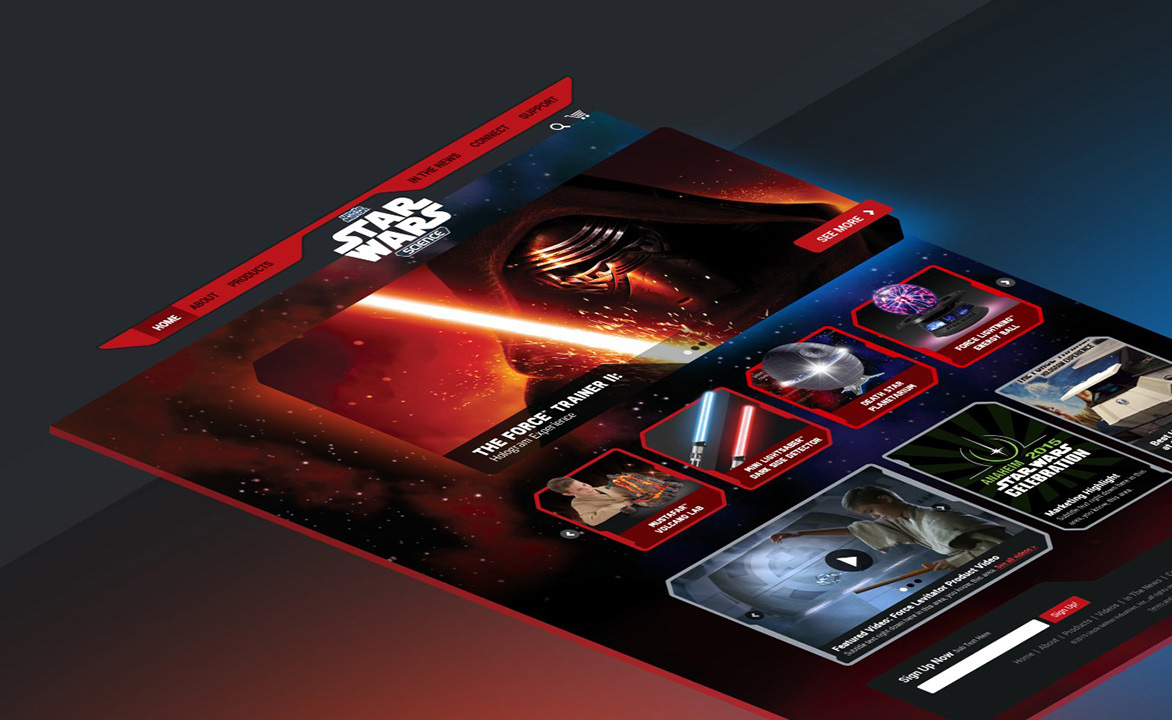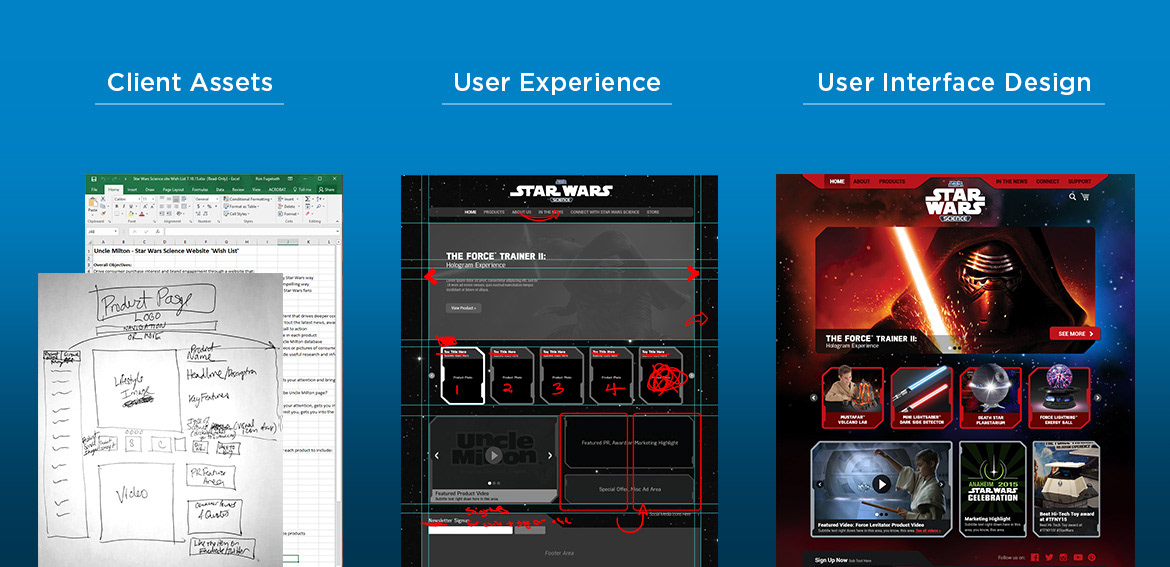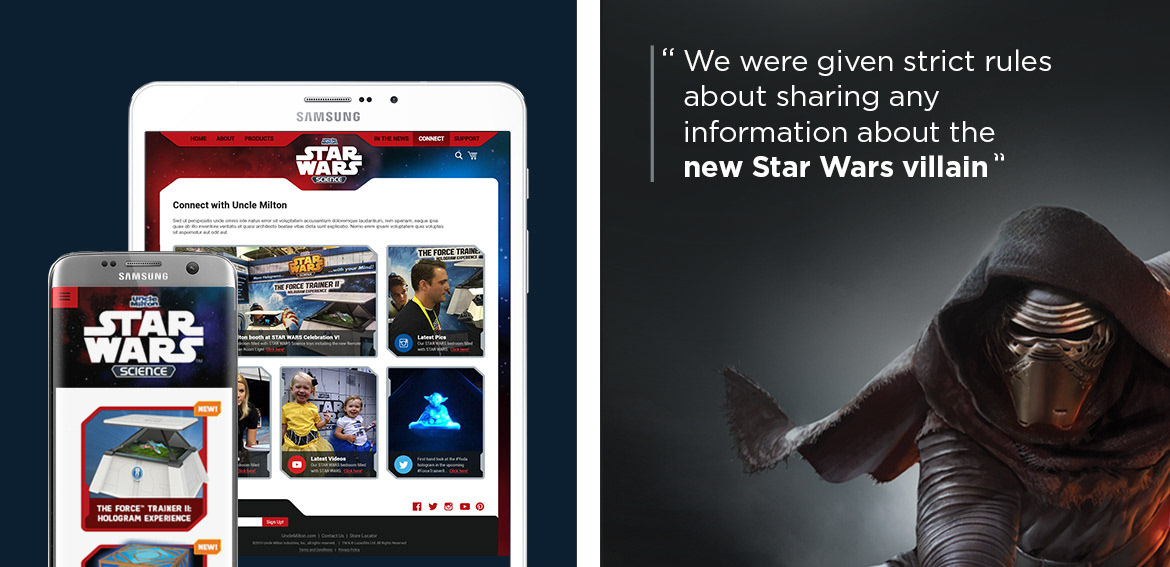 In 2009 Uncle Milton Toys approached me to design a Flash based mini site for their brand new Star Wars Science toy line. Below are the final page layout examples.